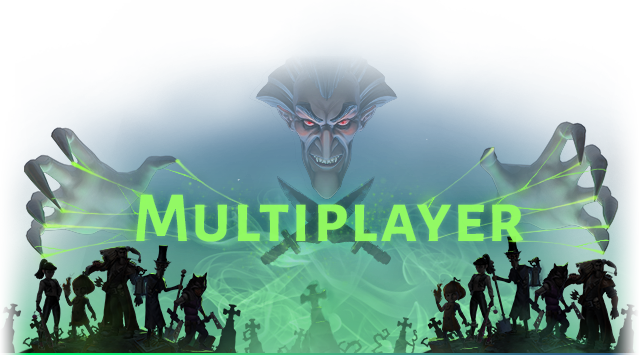 It's
Friday the 13th
. Today we are happy to announce the Start of Season 1.
During the last 2 months we have been testing the Multiplayer with the support of our Steam community and tweaked and changed and adjusted.
Our
special thanks
go to:
Foehamner, Pedamos, SLMEPHI, Eggility, Schlimmer Finger, DasEimer, Mammufant, L.e.xxx, Delgar3, GTO888
Here are some quick facts:
• Battle in fast paced 1 vs. 1
PVP
Arenas
• Climb the
Leaderboards
• Punish your opponent with special waves.
• Steal enemy's gold and kills
• The first Season feature
3 new exclusive Multiplayer Maps
• Automated Matchmaking using ELO and regarding the player power
For more information on how the Multiplayer works, check out our
Multiplayer Guide
in the forum.
The Multiplayer release also brings a lot of improvements to the overall game - for detailed Patchnotes, click
HERE